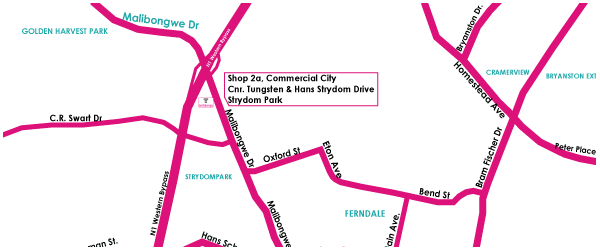 Turnkey Music's new store is open in Randburg. While it is a mere stone's throw away from our old premises, there are some exciting new things that make a visit worth your while.
It is a music and multimedia concept store, where we provide everything you could dream of from keyboards and mouse pads, to high-end soundcards and external hardware to dedicated music computers and of course all the software you need.
The store is huge and the floor is occupied by passionate young sales staff who are willing to help you when you arrive and no matter your music making style, you'll find someone who speaks your lingo.
We want to encourage you to come in and experiment with all the gear in one of our dedicated studio areas. Whether you are a pro who knows what he's after or a young kid with lots of ambition and curiosity, come and play with the gear!
You'll find the new premises just on the upper level of Commercial City Cnr. Tungsten St. & Malibongwe Drive, Strydom Park in Randburg. If you come off the freeway onto Malibongwe and head south, keep looking to your right and you'll see them facing the main road, behind the Toyota dealership.
TURNKEY MUSIC – JOHANNESBURG
Tel: +27 (11) 792 8272
Fax: +27 (11) 792 8465
Unit 9, Commercial City, Lower Ground Floor
Cnr. Tungsten St. & Malibongwe Drive
Strydom Park
9:00 – 17:00 : Monday – Friday
9:00 – 14:00 : Saturday